0
Witness the Aurora Borealis From Snøhetta's Swedish Treetop Hut
Watching up, the first thing you see when viewing the 33-foot tall cabin, The 7th Room, is its base, an aluminum coating emphasizing black and white images of the pine trees that surround the structure. Used as cover, this exterior panel covers the treetop cabin into its setting, obscuring the boundaries between the building and forest. Created by architecture firm Snøhetta, the structure is also meant to bring visitors closer to nature, built with a deferred net at its center, and several floor-to-ceiling windows that allow for various viewpoints of the Aurora Borealis overhead.
The 7th Room is one of seven cabins accessible through northern Sweden's Treehotel.
via Designboom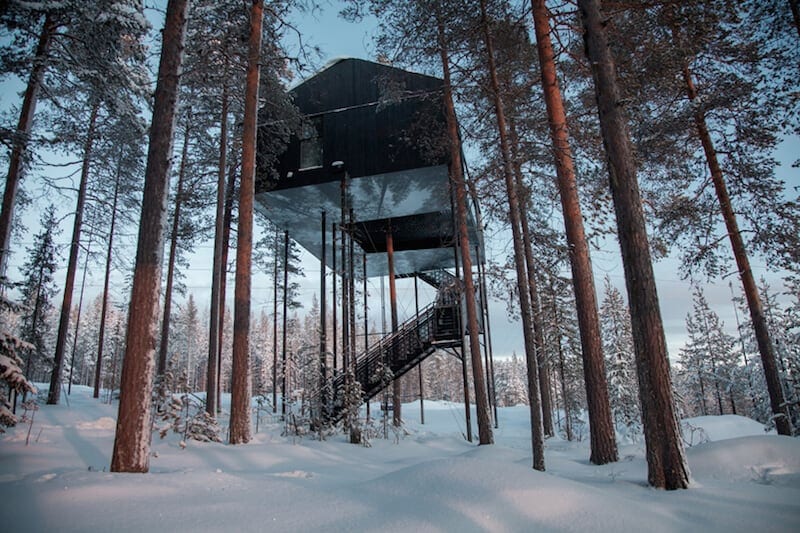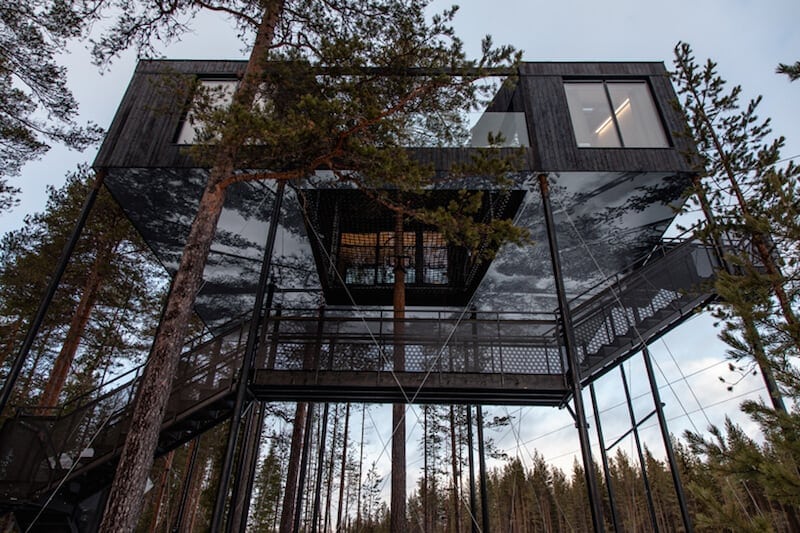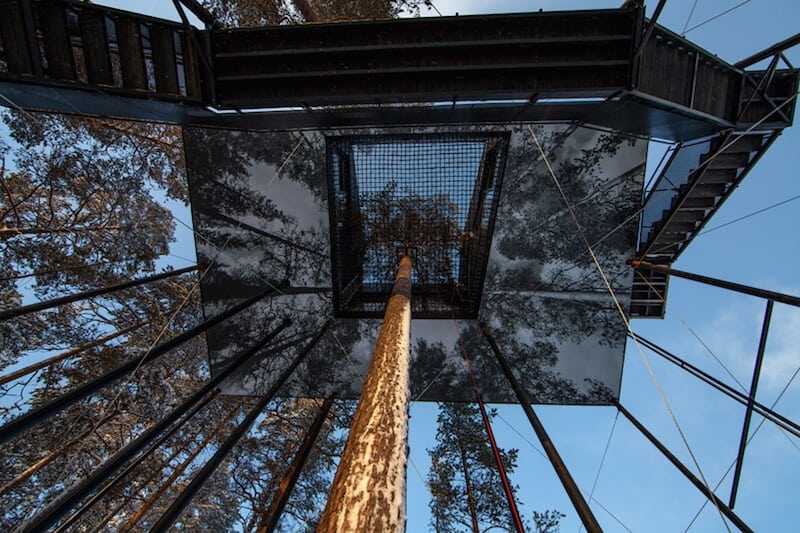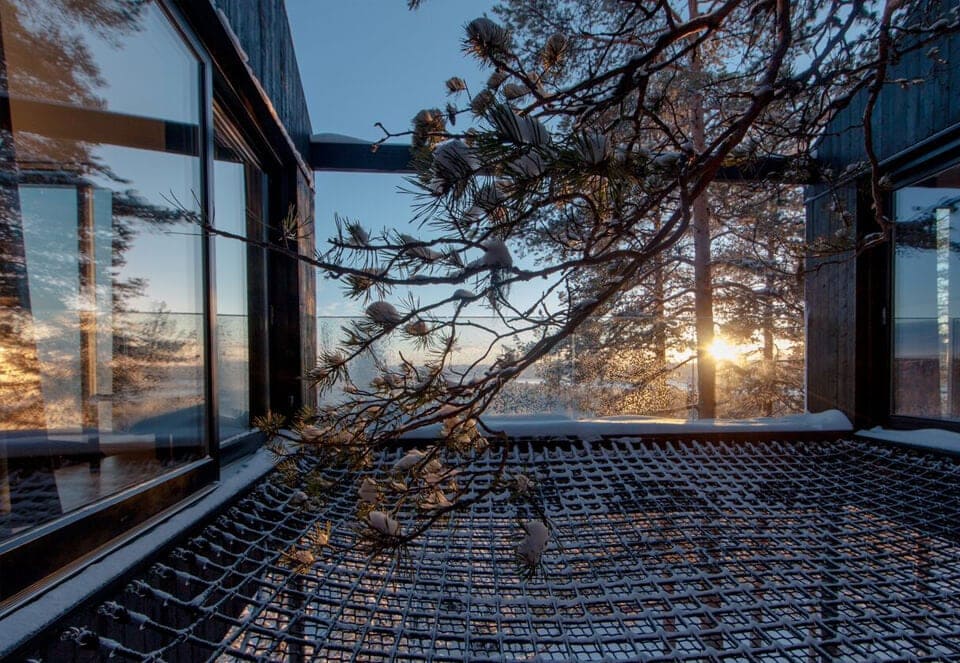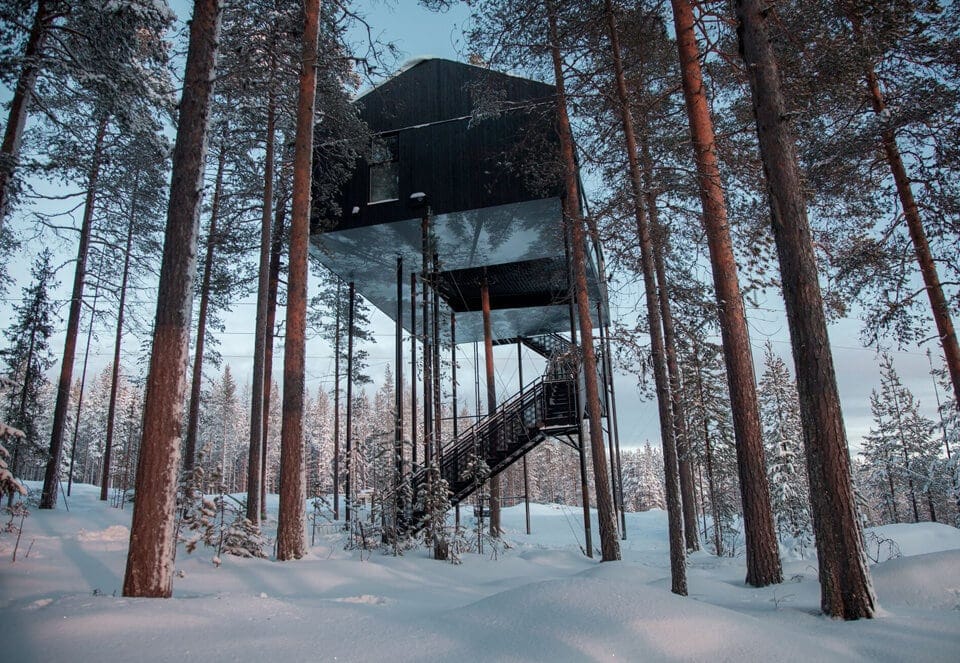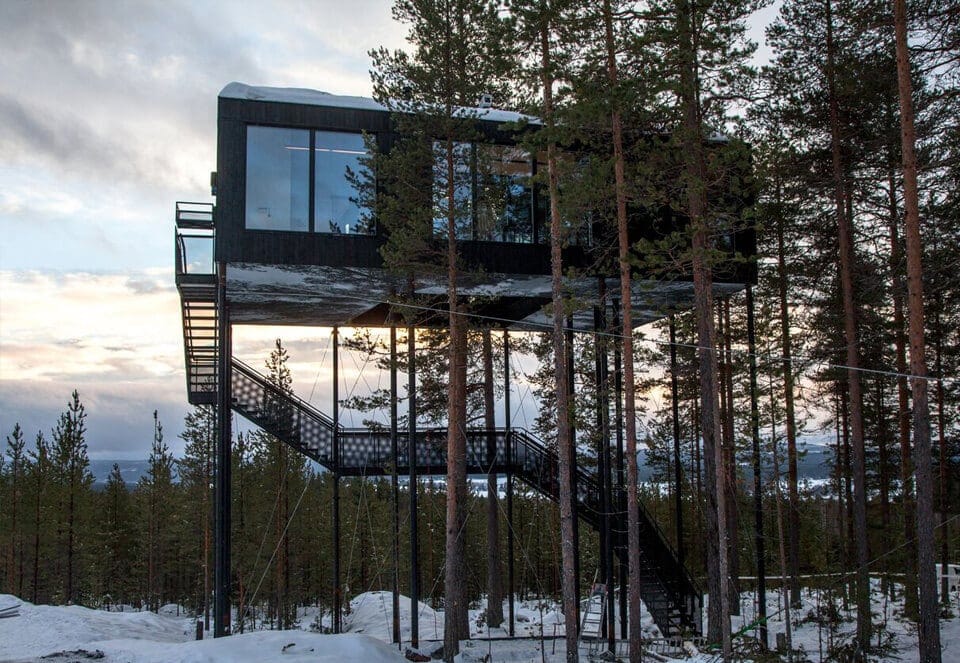 The post Witness the Aurora Borealis From Snøhetta's Swedish Treetop Hut appeared first on FREEYORK.